With the most enchanting scenery, Punta Cana is the perfect place to get married. Imagine a beautiful wedding gazebo overlooking the powder-white beach and the palms gently swaying in the breeze. Punta Cana is ideal for couples hoping to elope, just the 2 of you, or for a small and intimate destination wedding in Punta Cana.
As a Wedding planner in the Dominican Republic, we tell you the difference between an elopement and intimate weddings, and understanding the difference makes the planning process easier for everyone. Both types of ceremonies are simplistic yet romantic in nature and involve few, or even no guests.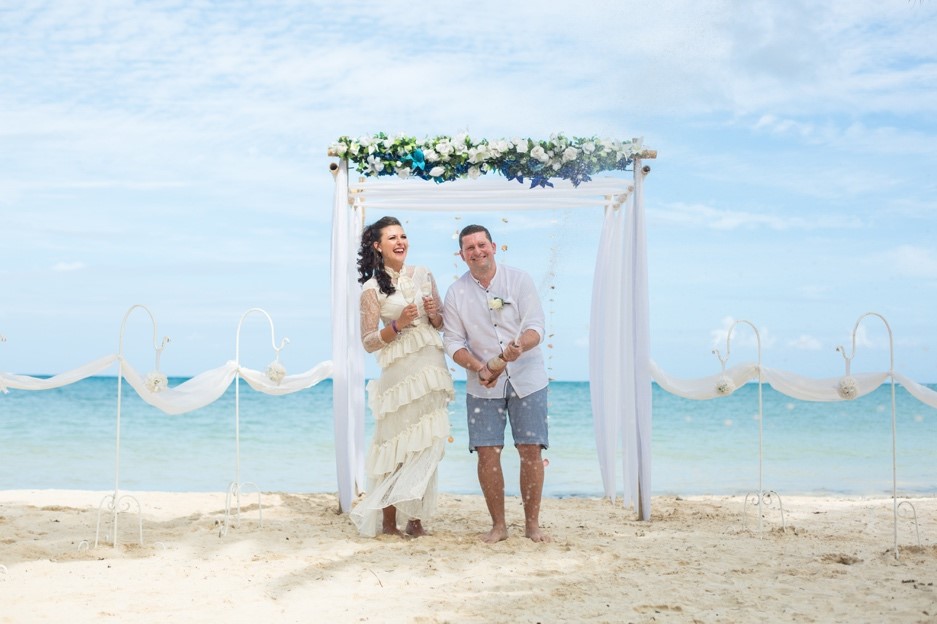 The mere definition of an elopement — an act of running off secretly, as to be married — evokes images of romance and adventure. Not only does eloping save money, but it also eliminates the pressures associated with planning a large wedding.
Here are additional reasons an elopement is an attractive choice for many couples:
The guest list is small — usually under 10 people. In fact, some elopement ceremonies have no guests except for the officiant and witnesses.
The ceremony can take place any Punta Cana wedding venue – you elope is somewhat flexible.
There is no reception — once the ceremony is over, it's over. There's no food served, first dances, or cutting of the cake. The lack of reception is where the primary savings are found as catering, music, and a reception location often add up to a great expense.
Not all couples are willing to give up on having their family and friends present when taking their vows of eternal love.
It takes to be very independent; it means to believe in the intimacy of personal feelings.
An operation can be made just in a few hours and this can impact the budget in a truly positive way.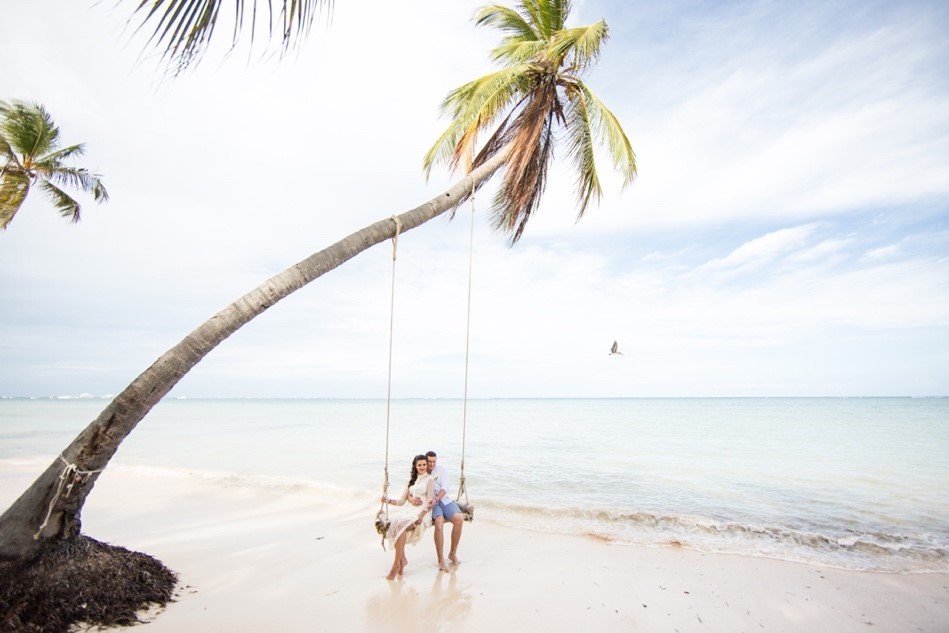 Jennifer C. Agency (wedding planner in Punta Cana) offers a beautiful private beach in Punta Cana for the realization of this memorable event. A place exclusively for the bride and groom. We have different package options for this type of wedding with different price ranges.
A day that celebrates your love in a way that's intimate, meaningful, and unique to your relationship deserves to be remembered. We promise to be by your side and most of all making it an emotional and meaningful experience for the two of you.
Tell us how you wish your dream day to be with a Punta Cana Wedding, and we will set up everything according to your desires.
If you liked the article, comment and share on social networks.