If your dream wedding involves saying your vows away from home with the sand between your toes then you must come to this beautiful paradise in the Caribbean. Punta Cana is the most important travel destination in the whole Caribbean.
For this reason, many couples have it as the number one option when selecting the destination for the symbolic, legal, or religious wedding in Punta Cana .
Here's what you need to know and what documents to bring with you before you apply for a marriage license in Dominican Republic . Try to get the paperwork aspect of your wedding out of the way about 3 months before your wedding date. The following is a list of the documentation required by Dominican Law to be legally married in the Dominican Republic.
Birth Certificate of Bride and Groom or certified copy of the Birth certificate.
Notarized Declaration of Single status for the Bride and Groom. If previously married, submit two copies of the Divorce Decree or Death Certificate.
A photocopy of the Bride and Groom's Passport.
Photocopies of all Witnesses Passports. Cannot be family members. If necessary, Jennifer C. Agency will provide witnesses.
Bride and Groom must be in the country 3 business days before the wedding. Symbolic and non-legal ceremonies allow flexibility for arrival date. Please speak with the wedding planner to discuss the requirements.
Please note: The Dominican Republic is now a member of the La Hague Convention, please have your official documents apostilled by your Secretary of State Office.
All documents must be translated and legalized, except for the Passports. The documents should be legalized by the Dominican Consulate no more than 3 months before the wedding date. It is the couple's responsibility to have all the documentation ready before the wedding.
The Judge is an outside service provided by the Dominican Government.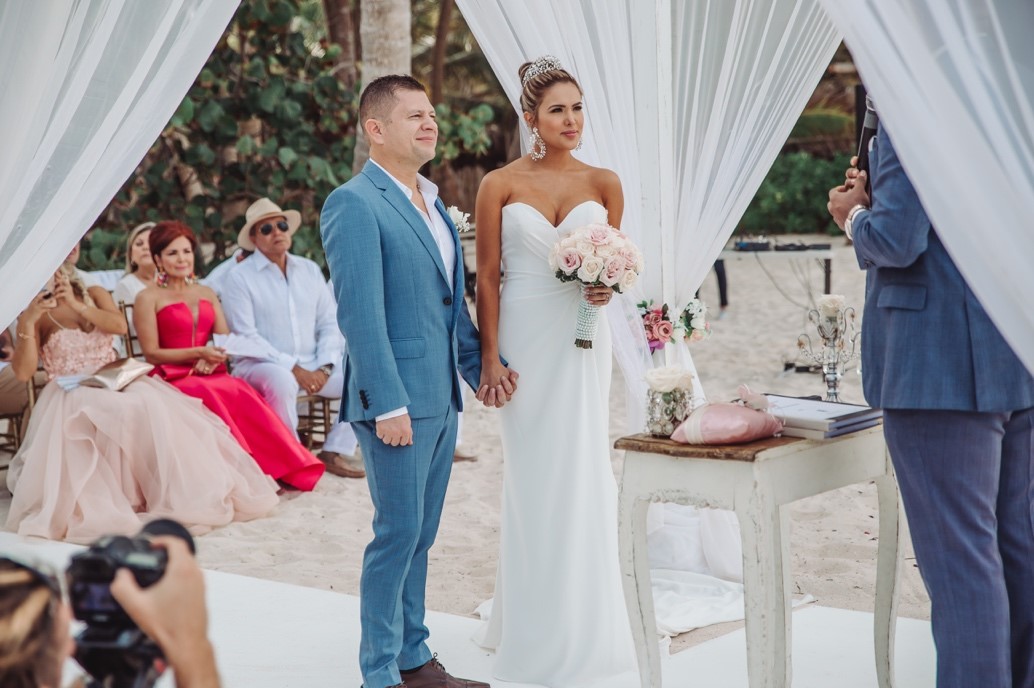 After the wedding Jennifer C. Agency will duly register your Wedding Certificate at the Central Civil Board and legalize it with the Foreign Affairs Department of the Dominican Republic. We will then send the Wedding Certificate to the couple via DHL which may take up to 1 week.
The Civil Wedding is celebrated in Spanish. Your marriage certificate will be sent to you in Spanish, you will then need to have it translated and legalized into English.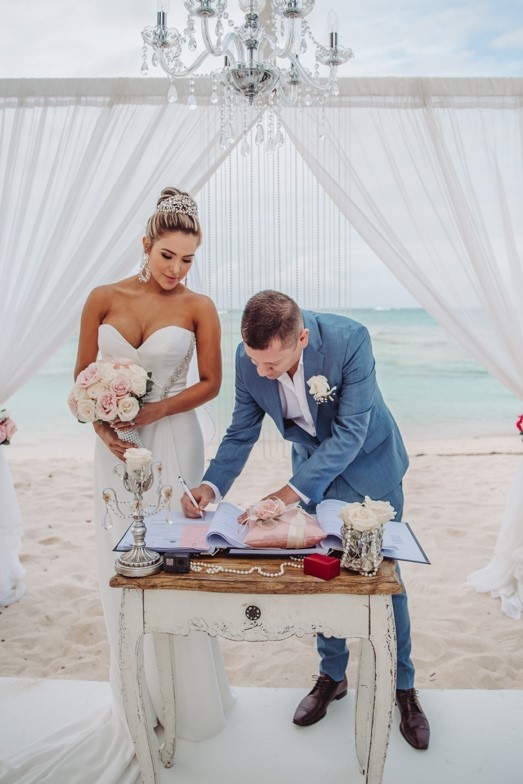 The Marriage Certificate from the Dominican Republic is legal and recognized everywhere in the world.
No paperwork is required for a symbolic wedding. Normally Minister will officiate.
It is easy to get married in this country with the proper advice from a local wedding agency to guide you through the process. That is why Jennifer C. Agency offers this service, helping her clients obtain the legalizations and apostille of the marriage certificate without the client having to leave the hotel.
Contact us for a free consultation
If you found this article interesting, leave us a comment, and share on social networks.